3.Bakery Machineries
Dough Divider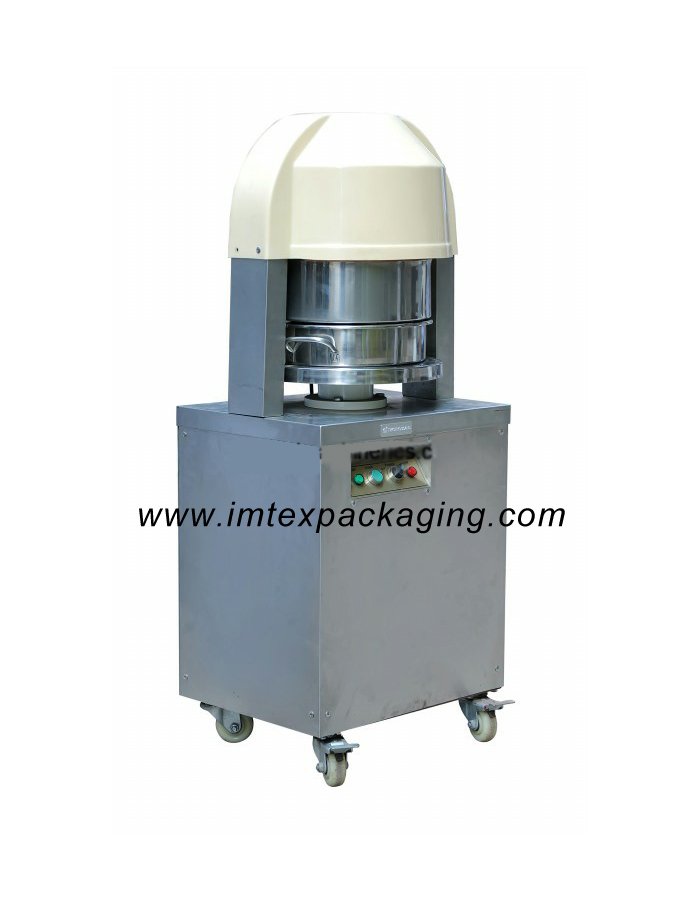 Dough Divider's Characteristics:
1) Divide the dough to 36 equal pieces once.
2) The IP-36SJF dough divider is Semi-Automatic design
3) Teflon coated dough shapers to prevent sticking.
4) Easy to use, operator-assisted lever;
5) Heavy-duty construction and quality materials.
6) Improve working efficiency and save labour.
Products Information:
Main functional features:
1. It is convenient to operate and automatic to segment
2. Reasonable design, dedicated manufacture
3. Uniform, even and complete dividing.
4. Dividing the dough into 36pcs/time with equal weight from 30g-180g.
Technical specifications:
01. Model no. : IP- SJF-36
02. Power : 380V, 0.85 KW, 50Hz
03 Capacity : 36 PCS at a time
04. Weight of Dough : 30-180 grams/dough
05. Machine Dimension : 560*520*1500mm
06. Machine weight : 175 kg